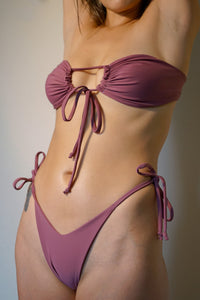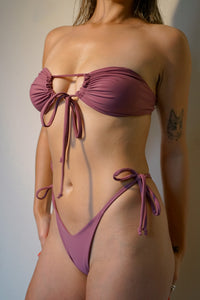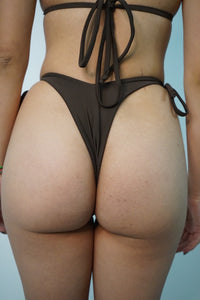 Favorite bikinis but
I love these bikinis, this is my third time ordering! However I was a little disappointed by the ship time this time around. Based on previous orders and the shipping information stated on the website I expected my order to arrive sooner. However it took wayyy longer and I wasn't able to bring it with me on vaca :( otherwise still my favorite bikinis, just be aware of varying ship time.
Love!!
I got a size medium, my waist is 26/27 ish and it's perfect! Strings make it easily adjustable! Cute quality fabric as well!
Custom fit!
I gave my measurements so I would have a more customized fit and I'm SO GLAD I DID! THESE BOTTOMS FIT LIKE A DREAM! They make my butt look incredible. So comfy, so cute, and sustainable! This company is incredible! I cannot say enough good things. You need this swimsuit in your life
Loreto Bottoms
By far my favorite bottoms I own!! I sent in my measurements and they fit perfectly and function really well in the water. You're gonna want to get them!